Welcome to the Town of Arlington's Official Website
Arlington is in Bennington County, Vermont, United States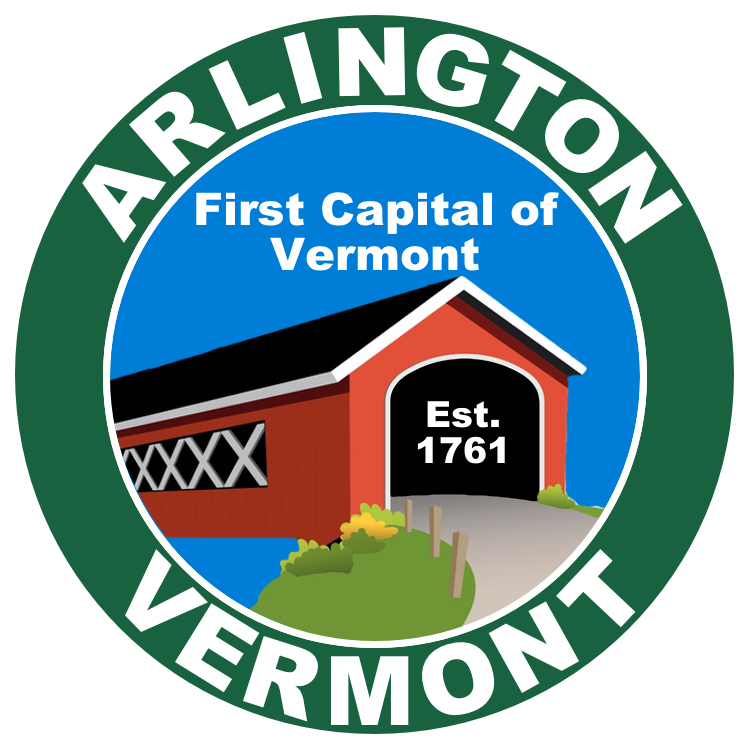 Arlington lies in the Valley of Vermont between the Taconic Range to the west and the Green Mountains to the east. In fact, most of Arlington's land mass lies in the Taconic Range.According to the United States Census Bureau, the town has a total area of 42.4 square miles (109.9 km²), of which, 42.4 square miles(109.9 km²) of it is land and 0.04 square miles (0.1 km²) of it (0.05%) is water. The Battenkill River, famous for trout fishing, flows through the center of town.
Arlington Town Government – Structure & Staffing
A five member Board of Selectmen elected by the registered voters of the Town governs the Town of Arlington. A Town Administrator who is hired by the Selectboard, runs the day to day operations of the town, and reports to the Board of Selectmen. Also elected are the Town Clerk, the Town Treasurer, three Listers, three Auditors, seven Justices of the Peace, and several other Town officials. The Board of Selectmen appoints a Health Officer and one Deputy, a seven member Planning Commission, a seven member Zoning Board of Adjustment, and approximately twenty other residents to perform Town functions. Also, the Selectmen hire a Road Commissioner and road crew, a Secretary to the Board, and a Town Attorney. The Planning Commission appoints a Land Use Administrator with the consent of the Selectmen. The principal Town officers are paid annual salaries or an hourly wage. Most of the appointed officers serve without pay. In total, some eighty Town residents serve the Town government in one capacity or another.
Arlington Links
VT State Resources
Reports
Latest News
Town Gallery
---
[envira-gallery id="62″]